Back to Newsletter List
Enhancement to our Standard Letters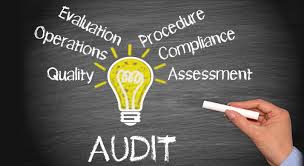 In a court of appeal, three judges of supreme court decided the case Cam & Bear Pty Ltd v McGoldrick [2016] NSWSC 1894 in favour of the appellant - Cam & Bear Pty Ltd Trustee of a Self Managed Super Fund against the defendant Mr John McGoldrick who audited the fund for the year ended 30th June 2003 to 2007.
The claim was for damages for negligence and misleading and deceptive conduct brought by Cam & Bear against Mr McGoldrick in the Common Law Division. It was alleged that Mr McGoldrick had breached his duty of care and engaged in misleading and deceptive conduct: first, by failing to qualify the audit reports as to the possibility that those assets described in the Fund's financial statements as "cash" may not be recoverable, they being in fact unsecured loans to a company associated with Dr Bear's friend, Mr Anthony Lewis; and, secondly, by including in the audit reports a statement to the effect that the financial statements "presented fairly…the financial position of the Fund and the results of its operations and its cashflows".
Earlier after a seven day hearing, Rothman J found that Mr McGoldrick had been negligent and engaged in misleading and deceptive conduct, but that his conduct had not caused any loss to the appellant: [2016] NSWSC 1894.
Although in this case the trustees were persons which lacked financial sophistication, the auditors negligence was however found to be of significantly greater importance in causing the appellant's loss than that of the appellant, and responsibility for the loss was apportioned 10% to the appellant and 90% to Mr McGoldrick.
Standard Letters upgraded on online SMSF Audit Software
Subsequent to the decision on 23rd May 2018 on the above case, we have upgraded text of the following documents on our online SMSF audit software: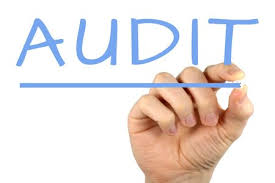 - Engagement Letter
- Trustee Representation Letter
- Auditors Management Letter to Trustees
to include clauses that SMSF auditor can use to safeguard litigation risk and seek protection against liability for loss of any investment by the trustee of SMSF. These new clauses restricts the scope of SMSF audit only to the statutory requirements and passes on the investment decisions and its recoverability to the SMSF Trustee. Please note that our standard letters are suggested texts only and they can be changed by the auditor at the Reports tab for each audit.
A lot of care and diligence was involved in drafting these clauses but we cannot give any guarantee that our standard text is sufficient protection to any SMSF auditor in any court of law. If an any auditor feels that any further changes are required to our standard letter, please do not hesitate to contact Mr Manoj Abichandani on 02 9684 4199 or via email manoj@ucservices.com.au.
If you are an SMSF auditor and not using onlinesmsfauditor.com.au format for any of the above letters, be warned, you are exposing yourself to litigation and may lead you to similar risks as Mr McGoldrick including audits performed till date.
If you are using another similar platform, discuss the implication of this case with your audit on the platform.
Free Webinar
To alert you of the issues involved we are conducting a free webinar
SMSF Auditors "Duty of Care" to Trustees for Loss of Investments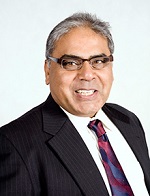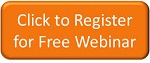 Detail case study "Cam & Bear Pty Ltd Vs McGoldrick"

How can actions of an auditor cause an investment loss to a SMSF?

What Can SMSF Auditors do to protect themselves?
Date:08-Aug-2018
Time:02:30 PM to 03:30 PM
Presenter:
Mr Manoj Abichandani
Manoj has worked in SMSF since 1988 and is SMSF Specialist (UNSW). He was providing high level advisory services to over 600 funds in his own 3 partner CPA tax practice for 19 years and has written this online software. He currently works as SMSF Technical Support Team Leader at www.trustdeed.com.au and is actively involved in administration of very high value SMSF's for his choosen clients.
He has hands on knowledge on what happens in a tax practice on every possible SMSF practical issue.
click here to unsubscribe from the mailing list