What is APES 110 & how safe are you?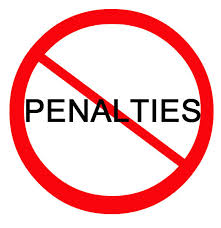 There are a few situations where an Auditor might refuse to take the audit of a fund starting 1st July 2021:
- Staff member is involved in preparing the financial statements of the SMSF. The auditor would not be able to evaluate the results of judgments of the staff member as it is directly reporting to the auditor.
- If the auditor had previously been employed at the Partner firm, then the third party would assess that threats to independence are not at an acceptable level.
- Reciprocal arrangements of auditing firms where they audit each other's SMSF clients indicate a threat to independence.
- There is a clear chance of intimidation where a large portion of an auditor earning comes from a single referral source. The auditor needs to apply safeguards to reduce the threat to an acceptable level.
- As an admin firm, you put your funds into an audit pool and they will match another firm that does a similar number of funds to yours, so they will book you by charging a fee. There is a fee dependency risk in this case as the admin firm is promised a similar fee back from that Audit Pool.
and much more...
We have come up with a possible solution for auditors to comply with the independence guidelines. Our SMSF Auditors Hub is a platform that will be a focal point for auditors and accountants. We will ensure that the SMSF Admin Firms can get their funds audited from an independent auditor without compromising on the independence threat.
With over 50 Auditors we are able to service a large number of SMSF Admin firms. The auditors use our Online SMSF Audit software which audits close to 10% to 15% of all funds each year. SMSF Admin firms get a readymade SMSF Admin panel where they can integrate with the online software and invite trustees to upload their SMSF documents online for free.
SMSF Auditors Hub has a team of SMSF audit staff which SMSF Auditors can use on an ad-hoc basis to ensure that funds get audited within 10 working days. Lastly, with a set fee structure, SMSF Admins are certain of what the funds is going to pay for audit each year and they do not have to deal with one auditor at all times. Every fund you assign on the platform will be randomly given to different auditors on the portal. This ensures that the independence is maintained and both parties are compliant with the new laws.
Want to know more? Call 02-96844199 or email vaibhav@onlinesmsfaudit.com.au.
click here to unsubscribe from the mailing list