APES 110 - The Conceptual Framework
ATO released a better understanding to APES 110 guidelines. This does clear the grey area which SMSF Audit firms might be facing since July 2020. To give you a brief summary, we have created a conceptual framework to be shared with our users.
While conducting SMSF Audits, the auditor must apply this framework set out in the code while assessing "Independence". This involves:
- Identifying any threats to independence
- evaluating whether those threats are at an acceptable level or not
- addressing the threats which are beyond acceptable level
The above can be determined by the following categories:
- Self Interest
- Self Review
- Advocacy
- Familiarity
- Intimidation
For the purpose of audit, the SMSF auditor must identify, evaluate and address any threats to his independence which are stated above. They must be careful while taking the audit engagement and must make sure that they are not influenced in any condition, whatsoever. The audit services should be free from any bias, prejudice, sympathy, judgement or any preconceived notions about the firm and should be performed objectively without any pressure from the client or any vested interests.
The auditor's must rationally conduct audits in a manner where a third party (If presented to) holds the same conclusion as him. It is necessary that the SMSF auditor must decline or end any audit engagement that is likely a threat to the service and which cannot be eliminated or safeguards cannot be applied.
There are multiple scenarios where the independence can be a threat for an SMSF Auditor.
Manoj Abichandani, along with 2 other highly skilled SMSF Auditors is holding a detailed discussion on the Independence threats and how to comply with the ATO's guidelines in a webinar being held on 28th April 2021 (Wednesday) at 2pm AEDT.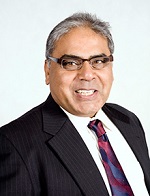 This is NOT TO BE MISSED if you are an SMSF Auditor or Accountant and are wanting clarity on how to save your business.
Please click below to book the webinar for FREE:
When: 28-April-2021
Time: 02:00 PM to 03:00 PM AEDT
How to Book: https://www.onlinesmsfaudit.com.au/BookWebinar.aspx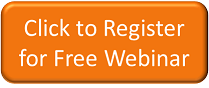 Cost: Free
click here to unsubscribe from the mailing list