Block your calendar for the most awaited Accounting Business Expo. We'll see you there !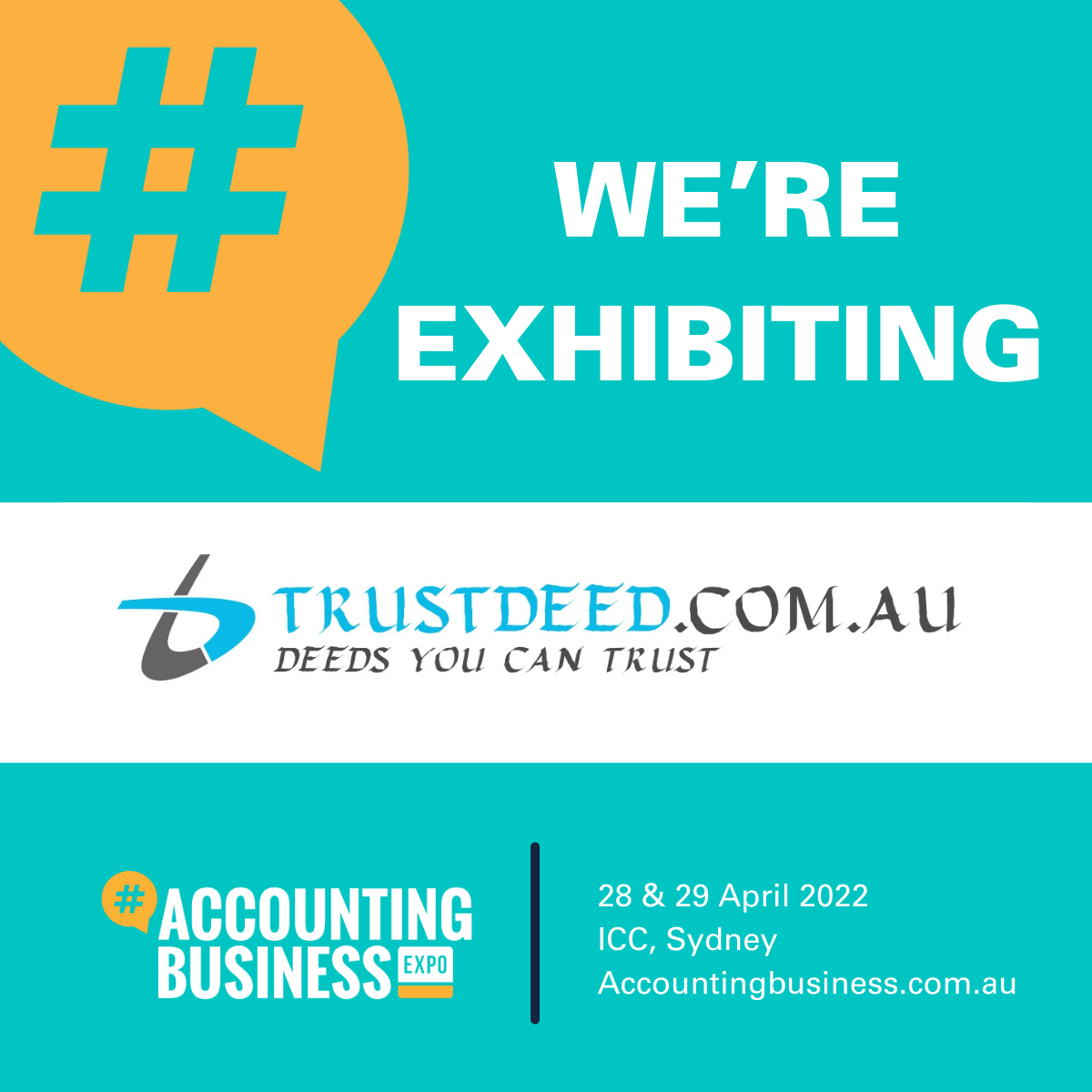 Click here to book your 2 Days FREE Expo & Conference Ticket.
Venue: ICC Darling Harbour, Sydney.
Event Dates: 28 - 29 April 2022
Our Stand: F06
DONT MISS OUR SPEAKER SESSION ON 28th April 2022 at 13:00 at Expensify Theatre
Our Technical Director, Manoj Abichandani will share his insights on:
"Cryptocurrency & Wealth Management - How to accumulate multiple Property Portfolio in a Self Managed Super Fund"
A must attend session !!!
Make sure you take the time to plan your day so you get the most out of the Expo.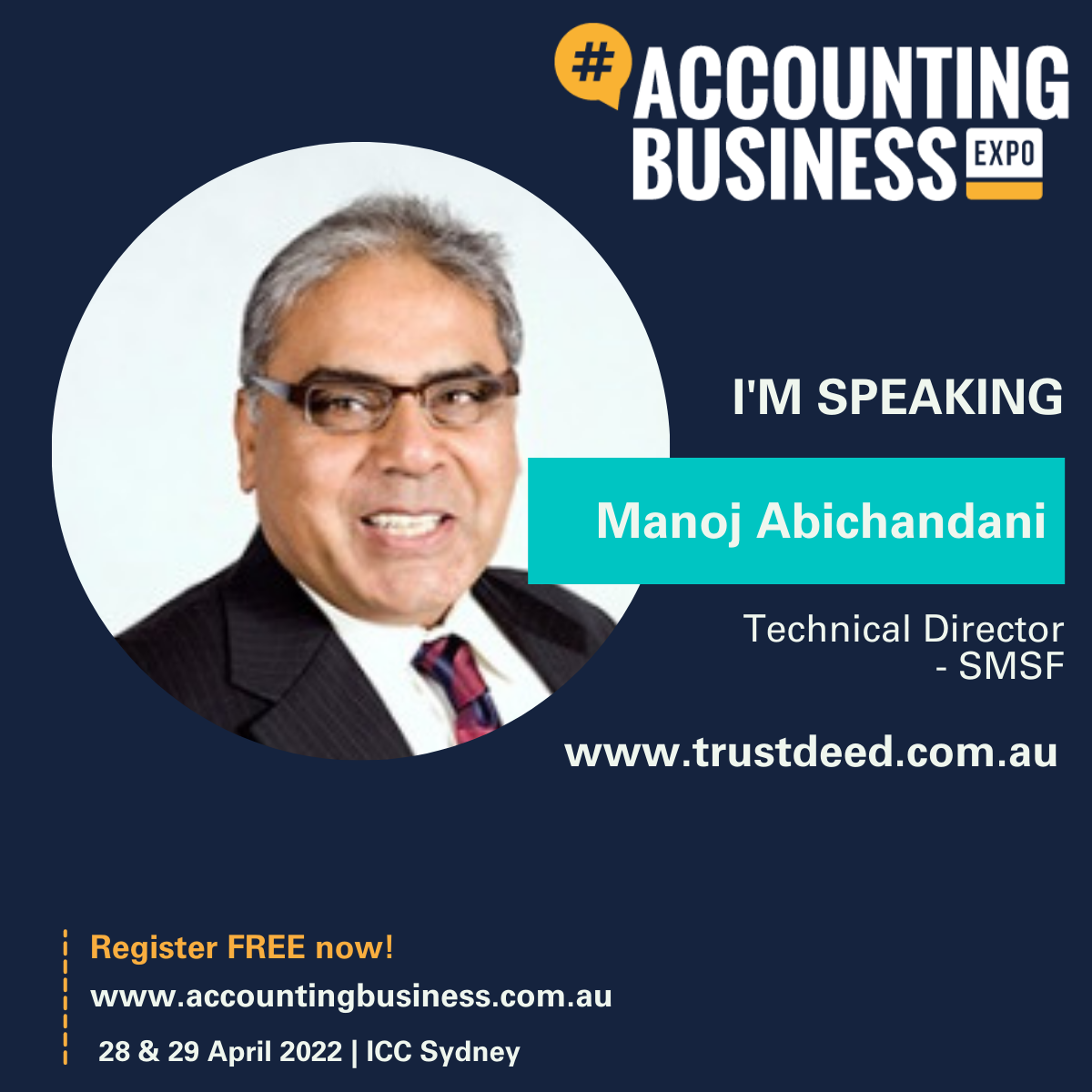 click here to unsubscribe from the mailing list