Back to Newsletter List

trustdeed.com.au e-newsletter

Deeds Created in 20 Minutes 24 /7
Emailed Instantly
www.trustdeed.com.au provides online service for creating, storing & managing legal documents for Companies and Trust deeds for SMSF, Family, Unit & Fixed Trusts, SMSF related documents click here for more information.
LAST CHANCE TO SECURE
AN EARLY BIRD TICKET!
---
SMSF Technical Seminar

SMSF School Spring Seminar -$395 – Early Bird ends on 15th August 2015
Early Bird Offer $195
Free Webinars
We also run free technical webinars on every wednesday at 11 am, click here to book

Dates
25th Aug - Parramatta Novotel - 4 Seats Left
27th Aug - Melbourne Stamford Plaza - 10 Seats Left
3rd Sept – Hilton Sydney CBD - 12 Seats Left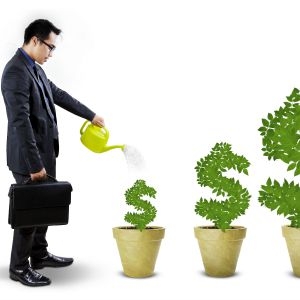 Topics
Advanced Compliance Audit issues of an SMSF
Benefits of Lump sum payments and Partial Commutations from a SMSF
ECPI New rules and how to maximise your deduction claim
Reserve or not to Reserve - that is the question
What you Get?
Comprehensive Notes:

Notes & presentation slides which are provided will become your essential tools to learn the various topics discussed. They contain practical examples, tables and most relevant tax thresholds.
Full day catering

including morning & afternoon tea and Lunch will be provided to all attendees.
CPD Points: The seminar will provide 7.5 CPD points.

Sponsorship Package – Price $330
1. Seminar Above
Plus
2. Credit to audit 10 SMSFs on cloud on www.onlinesmsfaudit.com.au worth $165
Plus
3. One Pension document from www.trustdeed.com.au worth $165
Or
One Actuarial Certificate from www.trustdeed.com.au worth $97.50.
Plus
4. One Seat for a quarterly update webinar conducted by Wilkinson Super valued at $120.
(These free documents must be ordered within 30 days of the seminar date)
Effectively, you get back a value of $450 or$382.50 depending on your choice. To get these special prices, you must email agni@trustdeed.com.au but since there are limited seats left, we suggest that you phone our office on 02 9684 4199 and book your seat as early as possible.
Learning Outcome / Benefits of Attending
You will be able to audit complex SMSF with Confidence
Decide when paying a lump sum is advantageous to paying a pension
Correctly claim ECPI deduction for a fund
Be up to date with all the latest changes in SMSF Space
Meet with your peers in the industry and share practice Management ideas
Speakers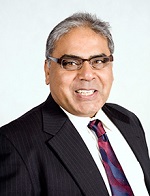 Manoj Abichandani SSA, SSAud, CTA
Manoj is a seasoned speaker at various professional discussion groups. He has worked in the SMSF industry for the past 26 years in various capacities including as a tax agent, accountant and SMSF Auditor. He is probably one of the most experienced advisers in this field.

Mark Wilkinson CA SSA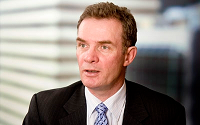 Mark Wilkinson, one of Australia's most sought after presenters, will present the remaining three webinars for this year. Mark has had over 25 years' experience consulting in and presenting on SMSF matters. He has in the last 18 months presented for Chartered Accountants Australia and New Zealand, the Television Education Network, the SMSF Association and the Tax Institute.
Mark's obvious expertise means he will cover strategies that will have wide application to your client base and he will outline these strategies in a manner that is easy to understand and apply
click here to unsubscribe from the mailing list