Back to Newsletter List


trustdeed.com.au e-newsletter

---

New Audit Report uploaded
We have uploaded the new SMSF audit report released by ATO on 26th June 2017 on www.onlinesmsfaudit.com.au. The new audit report must be used by SMSF auditors to audit Self Managed Super Funds for any accounting period commencing from 1st July 2016 or for any other previous periods.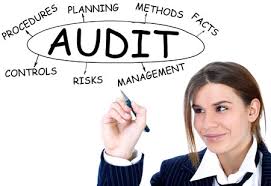 Due to the changes in the audit report, we have also updated our:
Engagement Letter

Trustee Representation Letter

Auditors Management Letter (issued to trustees at completion of an audit)
Since some of the audit parameters have changed (to read what's new in this audit report - click here), we strongly recommend that auditors arrange the new engagement letter to be signed by all trustees including for funds audited by them in previous years.
---

Pension Documents Upgraded
Cost $220 Incl. GST
Pension Agreement is an important document for pensioners in an SMSF as it determines the destiny of their superannuation interest whilst they are in pension phase and after their death. We have recently upgraded our pension kit and Product Disclosure Statement is updated to Superannuation Bill Treasury Laws Amendment (fair & Sustainable superannuation) Bill 2016. Our pension agreement complies with new super rules from 1st July 2017, below are some unique features of our pension documents: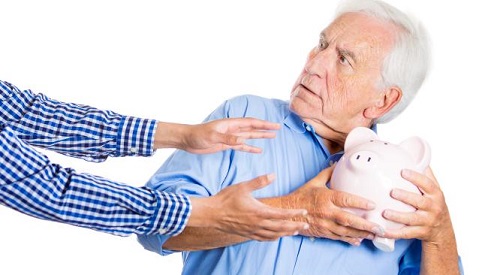 At the time of death of the pensioner, will automatically pay the pension to the reversionary pensioner and if the reversionary pensioner is not alive will pay a death benefit pension or lump sum to the person nominated in a valid death benefit nomination and if there is no valid binding death benefit nomination in place, will pay a death benefit pension to any dependant or a death benefit lump to any one at its own discretion.
As per our Pension Agreement, the retiree will have the :

ability to change the reversionary beneficiary at a later date without commuting and recommencing a pension

ability to nominate a reversionary beneficiary - if not already done at the time of commencing a pension without commuting and recommencing a pension
Allows the trustee to segregate assets of the fund for investment purposes to the pension account, so that income of certain assets can be credited to the pension account
Any TRIS will automatic convert to a simple account based pension automatically when a condition of release is met and notified by the pensioner to the trustee - such as retirement, terminal illness or age 65 etc
Should you have any questions on our pension documents, do not hesitate to contact our support team on 02 96844199
---
Audit SMSF in Half Time - using our online Audit Tool
Register and Trial Audit 5 Funds for Free
Let us show you...
How to reduce SMSF Audit time in half!
Do more with less ...
Australia's first online SMSF Audit Software – Fully Automated Online SMSF Auditing Software
Workshop : 4 hours from 11.00 am to 3.00 PM
When:
25th July 2017 - Baulkham Hills - SOLD OUT
10th August 2017 - Stamford Plaza - Melbourne - 7 Seats Left
29th August 2017 - Baulkham Hills - 6 Seats Left
19th September 2017 -Baulkham Hills - 15 Seats Left
Where: Suite 3.04, Level 3, 29-31 Solent Circuit Baulkham Hills, NSW- 2153
Cost: $165 incl. GST
(Includes working Lunch / Coffee + 10 online audits worth $187 + 4 CPD Hours From FPA)

How to Register: Visit https://www.onlinesmsfaudit.com.au/SeminarBooking.aspx
Proposed Agenda
10.30 AM Registration - Arrival Tea and Coffee
11.00 AM Introduction to Audit Online on SMSF Audit Software
12.30 PM Lunch served during presentation
01.45 PM Coffee Break
02.00 PM Advanced SMSF Audit Issues and how to address them online
03.00 PM Workshop Closed
Introduction/Overview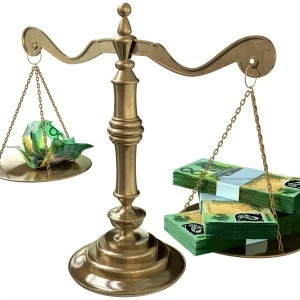 SMSF Auditors spend too much time in financial audit and completing manual audit working papers, our online software does most of this work automatically & saves half your time as compared to traditional auditing methods. It checks closing share prices, dividends received from ASX and all mundane tasks of signing, scanning & mailing of audit report, Mgt. letter, engagement letter, Invoice & contravention reports etc. are automated with one click of a mouse.
Embrace an efficient framework for high quality audits and conduct audits on a flawless workflow Management system.
Achieve peace of mind & confidence of knowing that you are using a completely up-to-date online checklist and cloud process to deliver a robust, hassle free top quality SMSF audit. Improve communication with accountants & trustees. Manage 20 or 2000 audits by streamlining workflow from our smart Audit Manager & establish seamless communication between all parties. Our online SMSF audit system is the only tool which can deliver reliability, speed and volume and ultimately profits for your business at a fraction of the cost.
Benefits/learning outcomes
Audit from anywhere, anytime from any device on your own website or by integrating with ours. Increase audit effectiveness, add value, reduce audit risk, drive SMSF compliance, revolutionise your business.
Included in the fee is an account to audit 10 SMSF on the online platform worth $187 and Lunch & Coffee.
Those auditors who are already using the online software will benefit by learning new shortcuts and other advanced features of the online software.
Recommended For
All SMSF ASIC approved auditors.
CPD Hours
4 CPD hours under self assessment method under RG 243.88 - 90 for Audit of SMSF.
This activity has been accredited for continuing professional development by the Financial Planning Association of Australia but does not constitute FPA's endorsement of the activity.
Accreditation number 008743 for 4 hours. Professional Dimensions Capability 2 Hours Professional Conduct 2 Hours - Knowledge Areas; 4 Hours SMSF
Attendee Requirements
Attendees may bring their own Laptops / Ipads for a better understanding - although some attendees may get more from the workshop by looking at the facilitators screen.
Speaker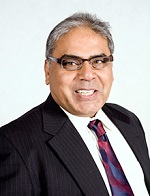 Mr Manoj Abichandani
ASIC approved SMSF Auditor, B.Bus(UTS), SMSF Specialist (UNSW) CTA FIPA LREA
Manoj has worked in SMSF space for over 25 years, first as an SMSF specialist advising over 600 funds with a CPA firm and later as an SMSF auditor. He develops and lectures on strategies which are practical and enhances retirement benefits of trustees. He has been working for the last 6 years in writing and developing online SMSF audit software- Australia's first SMSF auditing tool.

---
DEED DOT COM DOT AU PTY LTD ABN: 32 123 929 984
Suite 3.04, Level 3, 29-31 Solent Circuit , Baulkham Hills NSW 2153 Phone: (02) 9684 4199
click here to unsubscribe from the mailing list