Back to Newsletter List

Free Webinar
- by SMSF Auditors Association of Australia
"What Super Fund Auditors should do now to avoid being sued by Trustees"
- By Grant Abbott
The SMSF Auditing profession is getting hammered on all sides. Fee pressures from clients, proposals for 3 year audits and the disastrous negligence cases such as Cam & Bear as well as Baumgartner.

2018 was not a good year for auditors with many questioning whether to go or stay. In this session Grant Abbott, author of the best selling book "The Guru's Guide to SMSFs" will look at:

The question of negligence, what an auditor can do to protect themselves, their practice and also grow their business while others are folding.
Webinar Details:
Date : 5th Feb 2019
Time: 2:00 PM To 3:00 PM
How To Book: https://www.smsfaaa.com.au/Home/Webinar
CPD Hours : 1 Hour CPD in SMSF Audit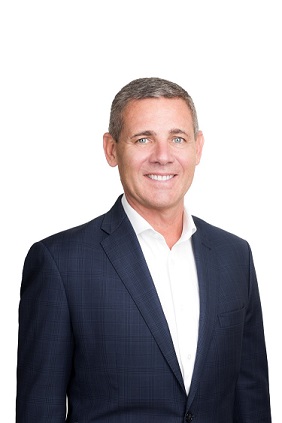 Speaker : Grant Abbott | SMSF Author & Commentator | Latest Book "Guru's Guide to SMSFs"
Grant Abbott is the leading self managed super fund author, commentator and presenter in Australia.
His latest book., "The Guru's Guide to SMSFs has become a best seller and provides strategic insight into SMSF strategy for:
super members in an industry or retail super fund wanting to know whether a SMSF is for them;

existing SMSF members and trustees seeking to take their SMSF ideas, knowledge, strategy and wealth creation to a new level; plus,

a detailed workbook, strategy guide and knowledge manual for all SMSF professionals whether accountants, administrators, financial planners, auditors and product development teams.
Grant has been in the SMSF industry from the start and even made submissions on the initial super laws, the Superannuation Industry Supervision Bill 1993 that created the SMSF.
He did the first ever video on SMSFs in 1994, streamed the first ever internet training video in 1998 (well before broadband), built the first ever internet based SMSF administration platform in 1999, created the first ever SMSF specialist adviser course in 2000, presented on SMSFs on more than 1,500 occasions and to more than 100,000 people.
---

SMSF Auditors Association of Australia Ltd
SMSF Auditors Association of Australia membership is open to only ASIC approved SMSF Auditors, it has close to 200 financial members.
Membership of the Association is $10 + GST per month and is paid in advance to June each year. The benefits of being a member of the association are :
1) Real time Online Chat with focus members (more experienced) on complex audit issues relating to your current audit. The chat button is after you log in to the website and if no focus members are online, your question is emailed to them for their response.
2) Attend 20 free webinars per year by various SMSF industry experts. For attending each webinar you should be able to claim 1 CPD hour in SMSF Audit. To book for any session, simply log in and go to webinar page.
3) Express opinion online, on various submissions which the association makes to the ATO, ASIC and Treasury.
4) As an Association, we are here to help & support our members in case they feel threatened, by unreasonable ASIC disqualification or ATO exerting un-due pressure on the good work which most our members do.
---
CPD Requirement for SMSF Auditors
T SIS Regulations 9A.04
(1) For paragraph 128F(a) of the Act, the requirements in this regulation form the continuing professional development requirement.
(2) The approved SMSF auditor must undertake at least 120 hours of continuing professional development every 3 years.
(3) The development must: (a) include 30 hours of development about superannuation at least 8 hours of which is development about auditing of self managed superannuation funds; and (b) : be development that could reasonably be expected to enhance an approved SMSF auditor's technical skills or professional service delivery.
click here to unsubscribe from the mailing list