Webinar Uploaded - 'Investment Strategies after COVID-19 - Are they still important?'
Webinar held on 10th August 2021 by Manoj Abichandani has been uploaded under the 'Technical Videos' section on www.trustdeed.com.au. You will also be able to download the Investment Strategy template, Minutes, & Reconciliation documents shown during the webinar.
Users, please log in and find the icon on the landing page as shown below:
Step 1: Click on 'Technical Videos' on homepage
Step 2: Click on 'SMSF' Section in 'Our Technical Videos'
Book your next webinar - "Downsizer Contributions - Should Trustees consider them?"
Downsizing your home and contributing to super is a very important strategy However, if not correctly implemented, trustees can breach the rules. Manoj in this event, will unmask the complicated eligibility rules and show the benefits to downsizer contributions.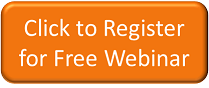 When: 24-August-2021
Time: 02:00 PM to 03:00 PM (AEST)
How to Book: https://www.trustdeed.com.au/onlinereg/bookwebinar.aspx
Cost: Free
click here to unsubscribe from the mailing list