Back to Newsletter List
Membership Fees for 2019 - 20
SMSF Auditors Association of Australia membership is open to only ASIC approved SMSF Auditors, it currently has 366 financial members.
How to pay your Membership Fees: Visit www.smsfaaa.com.au and log in - the system will take you to the payment area.
Memebers please note that all webinars booked from 1st July 2019 will have to be re-booked.
From 1st July 2019 - 30th June 2020 financial year $240 + GST per year (Fees are charged from month of joining to 30th June each year) The benefits of being a member of the association are :
1) Real time Online Chat with focus members (more experienced) on complex audit issues relating to your current audit. The chat button is after you log in to the website and if no focus members are online, your question is emailed to them for their response.
2) Attend 20 free webinars per year by various SMSF industry experts. For attending each webinar you should be able to claim 1 CPD hour in SMSF Audit. To book for any session, simply log in and go to webinar page.
3) Express opinion online, on various submissions which the association makes to the ATO, ASIC and Treasury.
4) As an Association, we are here to help & support our members in case they feel threatened, by unreasonable ASIC disqualification or ATO exerting un-due pressure on the good work which most our members do.
---
2019 SMSF annual return – guidance on new labels - Message from ATO
New questions have been added to the 2019 Self-managed super fund (SMSF) annual return.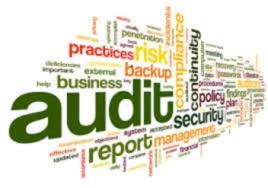 Part A qualifications
In prior years, you were asked whether Part B of the audit report was qualified. The 2019 SMSF annual return will also ask whether Part A of the audit report was qualified. Part B of the auditor's report gives the auditor's opinion on the fund's compliance with super laws and Part A of the report gives the auditor's opinion on whether the fund's financial statements are fairly presented (ie there are no material misstatements).
You must now answer 'yes' if the audit report was qualified at Part A and/or Part B, regardless of the auditor's reasons for the qualification. In prior years we advised you could answer 'no' if the only reason the auditor qualified Part B was because they could not confirm the information provided to them (for example, opening account balances). This is no longer the case. Your answers must correctly convey the auditor's written opinion.
This information will help us build a more complete risk profile of the SMSF population. This information is only one of the factors we would take into account in making a risk assessment of the fund. We would not generally raise a fund audit or review case based solely on a qualification of Part A of the auditor's report.
However, if you receive a qualified audit report from your SMSF auditor, you should work to rectify any issues if possible. You can also make a voluntary disclosure to us. If we do commence an audit, we will take your disclosure into account in determining any enforcement action and the appropriate level of remission of administrative penalties.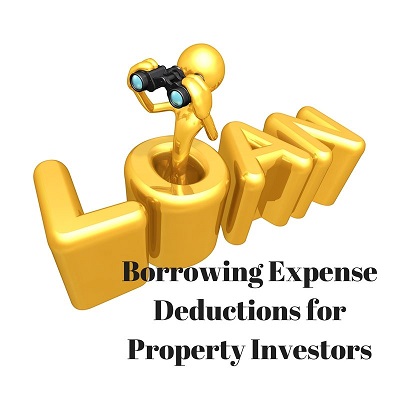 Outstanding limited recourse borrowing arrangement (LRBA) amount
A new label has also been added to the Member sections of the 2019 SMSF annual return to report the outstanding LRBA amounts for each member. This information will be used for statistical purposes only. You should report the outstanding loan balances for all LRBAs, and not just those that would have been caught by the proposed changes for total superannuation balance purposes. The reported amounts will not be used in calculations of a member's total superannuation balance.
We will accept any reasonable method of calculating the amount to report. The following methodology, which aligns to the proposed changes under Subsection 307-231(3) of Treasury Laws Amendment (2018 Superannuation Measures No. 1) Bill 2018External Link is one such acceptable method: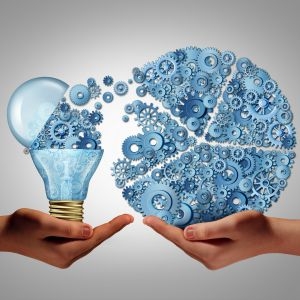 Crypto-currency
A change has also been made to the way crypto-currency is reported in the Assets section of the 2019 SMSF annual return. Crypto-currencies, which were previously reported at the 'Other overseas assets' label, will now be reported at a dedicated Crypto-currency label.
The term crypto-currency is generally used to describe a digital asset in which encryption techniques are used to regulate the generation of additional units and verify transactions on a blockchain. Crypto-currency generally operates independently of a central bank, central authority or government.
'Crypto-Currency' in the SMSF Annual return refers to Bitcoin, or other crypto or digital assets that have the same characteristics as Bitcoin. The characteristics of Bitcoin are set out in TD 2014/25.
Downsizer contributions
Downsizer contributions will also now be reported in the Member sections on the 2019 SMSF annual return. The total value of all downsizer contributions made by the member in 2018–19 will be reported at the 'Proceeds from primary residence disposal' label and the date the downsizer contribution was received by the fund will be reported at the receipt date label.
---


Free Webinar for Members
SMSF Auditors Association of Australia
Audit Issues for Paying member Benefits
By Lyn Formica | Head of SMSF Technical & Education Services | Heffron SMSF Solutions
When: 25/06/2019
Time : 2.00 PM To 3.00 PM
Cost: $0 for SMSF Auditiors Association Members
- The 1 July 2017 changes to the tax treatment of pensions mean more SMSF members are seeking access to their benefits in the form of a retirement phase pension. In this session Lyn will discuss:

- Mechanics of the SIS retirement definitions – what are the auditor's responsibilities

- Refresher on the common and not so common conditions of release – what should an auditor be looking for & Loans to members vs early access benefit payments
---
SMSF Auditors Association of Australia Ltd

Schedule for 2019 Calendar Year
1) 5th Feb - What SMSF Auditors should do now to avoid being sued by Trustees - By Grant Abbott | SMSF Author - Recorded Version available for members
2) 19th Feb -When & When not to lodge a Contravention with ATO - By Manoj Abichandani | SMSF Technical Director | trustdeed.com.au
3) 19th March - Audit Issues when a member losses Capacity - By Clinton Jackson | Partner | Cooper Grace Ward Lawyers
4) 2nd April - Audit Issues for the payment of Death Benefits - By Mark Wilkinson | Partner Superannuation | BDO Wealth Advisers
5) 30th April -Yes, property development in an SMSF can be done BUT... - By Phil Broderick | Principal Sladen Legal
6) 14th May - Sole Purpose Test - By Chris Ketsakidis | Partner Corporate Advisory | Mills Oakley
7) 28th May - Contributions to SMSF - Auditor's Prospective - By Mark Wilkinson | Partner Superannuation - BDO Private Wealth Advisers
8) 25th June -Audit Issues for Paying Member Benefits - By Lyn Formica | Head SMSF Technical Services | Heffron SMSF Solutions
9) 9th July - What SMSF auditors need to know about super proceeds & testamentary trusts - By Bryce Figot | Special Counsel DBA Lawyers
10) 23rd July -Validity of BDBN - What Auditors needs to check - By Rebecca van Langenberg | Special Counsel Madgwicks Lawyers
11) 6th Aug - Pension Documents: Auditor's prevention is better than any cure - By Scott Hay-Bartlem | Partner | Cooper Grace Ward Lawyers
12) 20th Aug - To Be Advised - By Peter Bobbin - Managing Principal | Argyle Lawyers
13) 3rd Sept -In-House Assets - Audit of SMSF's that invest in Trusts - By Manoj Abichandani | Technical Director www.trustdeed.com.au
14) 17th Sept - Executor conflict of duty and death benefit payments from an SMSF - By Shaun Backhaus | Lawyer | DBA Lawyers
15) 1st Oct -SMSF Residency Issues - By Chris Ketsakidis | Partner Corporate Advisory | Mills Oakley
16) 15th Oct - To be Advised
17) 29th Oct - How GST applies to SMSF - By Mark Ellem | Executive Manager | Super Concepts
18) 12th Nov - SMSFs and Asset Protection - By Phil Broderick | Principal Sladen Legal
19) 26th Nov -To Be Advised - By Mark Wilkinson | Partner Superannuation - BDO Private Wealth Advisers
20) 10th Dec. - To be Advised
click here to unsubscribe from the mailing list