Back to Newsletter List

onlineSMSFAudit .com.au e-newsletter

---
Audit SMSF in Half Time = use online SMSF Audit
---
Invitation to attend training workshop
"4 HOURS CPD from FPA in SMSF for Free"
Australia's first online SMSF Audit Software
(See attached approval from Financial Planning Association)
---
Onlinesmsfaudit.com.au presents to you cutting edge cloud based audit software technology which streamlines your business and you work smarter & improve your results. An Australia's first such SMSF industry leading audit tool.
We know that you have the knowledge
Now, you have the tool.
Complete an SMSF Audit in Half the time
For as low as $7 per fund
Current Users
Launched two years back and now used by 762 SMSF Auditors who have audited over 36,554 SMSF till 11th June 2016 for last year's audit. Learn what you are missing out on.
Future enhancements
The audit tool has a team of dedicated business analysts with collective experience in audit for over 100 years and who are working to improve your online audit experience. Their efforts have resulted in many major enhancements and the team is currently working on integration with other online accounting software's such as BGL 360.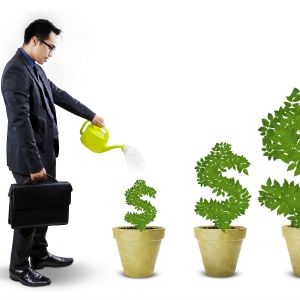 Many enhancements are being undertaken, such as automatic checking of
minimum pension calculations variances

changes in MV of ASX listed shares

CGT gain calculations

ECPI percentage checking
This means that in future the online system - a machine - will conduct almost all of your financial audit automatically, leaving you ample time to focus on bringing new clients to your business and growing your bottom line.
What can the online Audit Tool do?
Click here to download brochure
Online SMSF Audit enables the auditors to conduct fully compliant audit in half the time as it has many features to increase the efficiency like
Up-to-date comprehensive audit checklist

Full document manager library of all permanent and yearly audit evidence

Query dashboard where you can have seamless conversation with the SMSF administrators, accountants and trustees

System generated templates and reports with uploaded letterhead and signature.
You can manage tasks at every stage from engagement to acceptance to issuing Audit Reports and lodgement of contravention reports.
Some of the features of the online SMSF Audit tool are: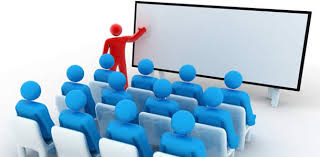 1) Verifies independently, closing shares and unit prices and calculates the amount of dividend the fund should have earned in the year, thereby reducing the time for financial audit to almost negligible for funds which invest in Australian share market.
2) Efficiencies are also brought in as you digitally sign and issue reports instantly and automatically, including management reports, audit reports, ACR's, prepare invoice etc.
3) Accountants (trustees) upload audit evidence and financials for your audit and see the progress of audit online. They also collect all auditors' reports online, issued by you, which not only helps them to achieve a total paperless office but also allows them to extend the offering to SMSF trustees who can digitally sign and upload tax returns for them to lodge to ATO.
4) Preparing qualified audit reports or contraventions is a breeze as templates are provided for all breaches of SIS Act. You not only save time but also improve the quality of your audit as we update our online checklist as and when the law changes.
5) It is the most efficient solution for integrated document management. All audit documents can be viewed, printed, signed, uploaded & downloaded through an online portal for 15 years. This portal uses the most advanced security systems available today, which means the information you store is secure wherever you go.
The online software also provides a platform for accountants and trustees as your clients via its white label website integration process. It can be fully integrated with your website which will give you a very strong web presence.
How to use the software – 4 hour Training Session

If you intend to get organized, work smarter, improve your results and want to double your audit efficiencies, please join us for our training workshop. Given the response we have received on our previous seminars it is expected that the seats for this workshop will be booked quickly.
Presenter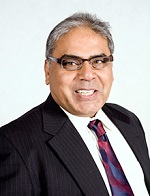 Manoj Abichandani has co-written this online software and will be presenting on benefits of auditing SMSF online. You will also learn all recent enhancements to the online software and how you can save half your time in Auditing SMSF's. The presentation will detail audit functionalities and features and how to use the software to enhance profitability for your business in more exciting and effective ways.
There'll be plenty of time for questions on how to develop your audit business by integrating with our website and various experiences of our heavy users following the presentation.
Proposed Agenda - 21st June 2016
10.30 AM Registration - Arrival Tea and Coffee
11.00 AM Introduction to Audit Online on SMSF Audit Software
12.30 PM Lunch served during presentation
01.45 PM Coffee Break
02.00 PM Advanced SMSF Audit Issues and how to address them online
03.00 PM Questions time
About the moderator: Manoj Abichandani
Manoj has worked in SMSF since 1988. He was providing high level advisory services to over 600 funds in his own 3 partner CPA tax practice for 19 years and has written online SMSF audit software. He currently works as SMSF Technical Support Team Leader at www.trustdeed.com.au and is a trustee of two SMSF's and is happy to share why he decided to set up two SMSF's
Where?
Level 4, 263 Clarence Street, Sydney (300 Meters from Town Hall Station)
If your firm audits more than 500 funds a year, we can arrange a trainning session for your team in your office, so that you can start saving more than half the time in auditing.
When?
11:00 am - 03:00 pm, the 21st June 2016
How to Book – Online option
Contact at 02 96844199 or write to rashmi@trustdeed.com.au
Or book online https://onlinesmsfaudit.com.au/SeminarBooking.asp

Cost
$165 - includes Credit to audit 10 SMSF on the cloud software worth $165
CPD
4 Hours CPD in SMSF approved by FPA (see attached)
Are your SMSF clients sending you documents via email, dropbox or coming to your office & dropping paper?
You must attend this "wake up" session as this cloud software allows your clients to upload documents on your website at no cost to you once you integrate your website with ours.
click here to unsubscribe from the mailing list