Draft guidance on Trust reimbursement agreements and Unpaid present entitlements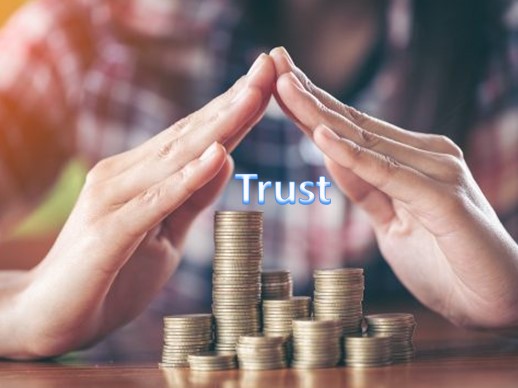 ATO had released a package of draft advice and guidance products in Feb 2022 for further consultation that sets outs their evolving view on the tax treatment of –
Trust entitlements arising out of reimbursement agreements

Unpaid present entitlements (UPEs) of trust beneficiaries.
In response to the significant interest received from the community in its draft public advice and guidance relating to trust reimbursement agreements and unpaid present entitlements - section 100A reimbursement agreements, the ATO extended the public consultation period for the guidance, which ended on 29 April 2022.
The ATO has provided further update on 5th May 2022 on draft guidance on trust reimbursement agreements and unpaid present entitlements.
In the recent update, the ATO Deputy Commissioner Louise Clarke said "the ATO is aware that the guidance – which has been long requested by the tax adviser community – has unsettled some in that community because it calls into question some practices which have been relatively longstanding".
"The vast majority of small businesses operating through a trust are not operating in a way that will attract section 100A. A distribution to an adult child who has a low marginal tax rate will not attract section 100A where they simply receive or enjoy the benefit of their distribution".
Further clarification was provided by Ms. Clarke that the section can only apply where a distribution is made under an agreement where there will be a payment or other benefit provided to some other entity that will typically have a higher tax rate than the beneficiary, where a purpose of that agreement is that someone will pay less income tax.
"For example, where a full-time student receives an entitlement from a trust under an arrangement where they agree to immediately gift the entitlement back to the trustee".
Ms. Clarke also said that the section 100A remains as it always has been and they have only published draft guidance for consultation as to how they think the law applies. "The ATO's position is that if the beneficiary of the trust gets the benefit, 100A has no role to play. The ATO is not concerned about ordinary family trusts where the relevant family members benefit from the distributions".
Similarly, Ms Clarke also noted that the ATO is not concerned when profits from the family business are distributed to members of the family who work in the management of the business and then that family member chooses to reinvest the profits in the business.
The ATO will not be pursuing taxpayers that entered into arrangements between 1 July 2014 and 30 June 2022 where, in good faith, they concluded that section 100A did not apply to them based on the previous 2014 guidance.
Ms. Clarke has ressured the community that they stand by their 2014 guidance for the interim period and they won't have a retrospective element.
The ATO will carefully consider all submissions received during the consultation period as it finalises the package of public advice and guidance.
Click here to learn more about the draft public advice and guidance.
---
Create a Family DiscretionaryTrust, Unit Trust or Fixed Unit Trust Deed online on our system in less than 20 minutes. Our trust deeds are written in plain English and are easy and simple to read.
Set up Discretionary Trust for $148.5 (Incl. GST), Unit Trust $148.5 (Incl. GST), Fixed Unit Trust $275 (Incl. GST)
For our current users we have an offer - YOU CAN'T REFUSE!
Buy our document voucher package on www.trustdeed.com.au and get more documents FREE!
Vouchers never expire.

You can buy popular documents like: Company Registration Set up SMSF, Discretionary Trust, Unit Trust, Fixed Unit Trust, Property Custodian Trust and more...

You will only pay ASIC Fees while registering a company.

Click Here to know more about our Vouchers and its complimentary inclusions on Trustdeed.
Buy our audit fund packs on www.onlinesmsfaudit.com.au and get more Funds FREE!

Audit Fund packs do not have an expiry date.

Our smart system counts and informs you the number of funds you have audited each time you commence a new audit.

Click here to know more about our various options of Audit packs available for you.
The more you buy...the more you get!
* If you wish to avail this offer now - please contact us on (02) 96844199.
click here to unsubscribe from the mailing list