Early Release Scheme can now be Re-Contributed to any Super A/C and it will be excluded from NCC
Under the new legislation, members of any fund will be allowed to re-contribute the amount they withdrew from their Superannuation Account, under the COVID-19 Early Release Scheme. This contribution need not be made in the same super fund where the withdrawal was made from and they can be made in multiple contributions up to the amount of withdrawal.
These re-contribution will not be counted towards Non concessional contribution cap (NCC) and will be reported as personal contributions in the set of accounts but excluded from NCC.
However, if an individual is found contributing more than what they withdrew, the amount above the withdrawn amount will be tested against the individuals Non concessional contribution cap amount ($110,000 from 1st July 2021).
Manoj Abichandani will show you how to make these contributions smartly and also discuss how to maximize your contributions and audit them in his webinar on 7th September 2021 at 2pm (AEST). Click below to book your spot for free.
FREE WEBINAR
"Contributions - How to maximize and audit them" - will be held on 7th September 2021. Please click below to book your seat for free:
Topic: With indexation of contributions - advisors should re-visit maximising contributions. This end of year planning is an effective tool to reduce over all tax which trustees pay.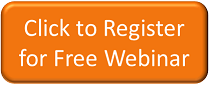 When: 7th September 2021
Time: 2.00 PM To 3.00 PM (AEST)
How to Book: https://www.trustdeed.com.au/onlinereg/bookwebinar.aspx
or go to https://attendee.gotowebinar.com/register/2166790386994796302
Cost: Free
click here to unsubscribe from the mailing list