Webinar Uploaded - "SMSF & Crypto Currency - Good or Bad ! Don't Care - But how do I audit them?"
Missed our webinar on SMSF & Crypto Currency? Do not worry, the webinar held on 5th October 2021 by Manoj Abichandani has been recorded and uploaded on our website www.trustdeed.com.au under 'Technical Videos' section. You can also download the presentation documents (Crypto Currency - 2021 & Declaration of Trust) shown during the webinar.
To access and recording and presentation documents, please log in to www.trustdeed.com.au and click 'Technical Videos' icon on the landing page as shown below:
Step 1: Click on 'Technical Videos' on homepage
Step 2: Click on 'SMSF' Section in 'Our Technical Videos'
SMSF and Property Development
If you have made a decision to purchase one or more properties through your SMSF, you are either planning to build a retirement home or considering purchase of real estate and turning it into a business. But Can SMSF conduct a business?
A Trustee can invest in property with or without a loan. However, the investment strategy of the SMSF must allow the SMSF to purchase property else it will cause a breach of SISA & SISR. If the fund uses a loan to purchase the property, the law requires the fund to set up a Limited Recourse Borrowing Arrangement (LRBA) to make the transaction smooth and facilitate the lending. This is because the nature of the property cannot be changed during the period of the loan and therefore an LRBA is required to facilitate that requirement. But can you develop the property after purchase?
As per the recent guidelines released by ATO, Property Development can be a legitimate investment for SMSF's and as long as the fund is complying with SISA & SISR, there is no issue. However, there are concerns and it can get complex.
Manoj Abichandani has worked in the SMSF field since 1988 and is a SMSF Specialist from UNSW. On 19th October 2021, he will be discussing how SMSF can get involved in the property market individually or with others.
Attend the free webinar by clicking below and get 1CPD hour.
FREE WEBINAR - 1 CPD Hour
Please click below to book your seat for free:
Topic: "SMSF and Property Development"
- Property Development is considered a "Business" - Can SMSF' conduct a "Business" ?
- Manoj will discuss how SMSF's can get involved either alone or with others, via own funds
- Or via LRBA's or via a Trust with others under Div 13.22 C provisions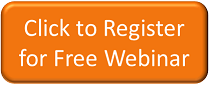 When: 19th October 2021 | Time: 2.00 PM To 3.00 PM (AEST)
How to Book: https://www.trustdeed.com.au/onlinereg/bookwebinar.aspx
or go to https://attendee.gotowebinar.com/register/2587121590918850318
Cost: Free
click here to unsubscribe from the mailing list