Back to Newsletter List

trustdeed.com.au e-newsletter

Deeds Created in 20 Minutes 24 /7
Emailed Instantly
www.trustdeed.com.au provides online service for creating, storing & managing legal documents for Companies and Trust deeds for SMSF, Family, Unit & Fixed Trusts, SMSF related documents click here for more information.Our Fees
Free Technical Webinar
Why pay, when you get top quality CPD hours for free from us?
Topic: Related party borrowing- New rules
The ATO has issued Practical Compliance Guideline (PCG) 2016/5 as a "safe harbour protection" for SMSF trustees with related party loans under a Limited Recourse Borrowing Arrangement (LRBA). The guidelines provide protection for trustees of SMSFs to ensure that their related party loan is treated as arms' length, and any income from the asset is not to be treated under the non- arm's length income (NALI) provisions. Some practical issues arise with the practical application of the guidelines which will be discussed in the free Webinar.
Topics:
- Has your SMSF borrowed from a related party?
- Are you concerned about the new ATO measures announced in PCG 2016/5 ?
- What steps you need to take to ensure your borrowing is compliant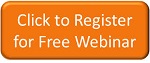 Date: 2nd Aug 2016
Time: 11:00 AM to 12:00 PM
CPD: 1 Hour - certificate emailed to each participant
Speaker : Agni Chowdhry CPA, SMSF Specialist (UNSW)
Agni has worked in the SMSF space now for over 5 years, advicing accountants on complex matters and was instrumental in bringing actuarial certificates online. He has helped over 1,000 funds to borrow to purchase property via rules contained in Section 67A and 67B of SIS Act.
In his presentaion, he will bring out the main issues which ATO wants streamlined including zero % interest rate being charged by some related parties to the fund. It is a not to be missed event, if you or clients have borrowed from a related party.
---

Let us show you...
How to reduce SMSF Audit time to Half
We know that auditing an SMSF is not easy
Onlinesmsfaudit.com.au presents to you a cutting edge cloud based SMSF audit software technology which streamlines your business and you work smarter & improve your results.
The software is very easy to learn - either via workshops at our office in Sydney or via our Webinars or via our training online videos - all details like when our next webinar, workshop etc. are being held is on the website. We can even come to your office to show you.
Join us for Online SMSF Audit workshop: 4 CPD hours in SMSF Audit

You are invited to Online SMSF Audit workshop to become a certified Online SMSF Auditor.
Learn how our audit software can benefit you and your clients. Attached is a pamphlet with all the features the online auditing tool has to offer.
The classroom training environment gives you the opportunity to step away from the distractions of the office and meet our experienced trainer.
We promise to make it a fun and interactive session Plus you earn 4 CPD hours in SMSF Audit - attached is approval letter.
Where?
In our office training room: Level 4, 263 Clareance Street Sydney NSW
When?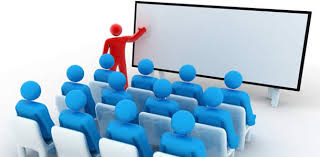 Between 11 am and 3 PM - Lunch Provided
28th July 2016
30th August 2016
29th September 2016
How Much?
$165 - includes lunch Plus 4 CPD Hours Plus 10 SMSF Audits worth $165
---
click here to unsubscribe from the mailing list