Back to Newsletter List

FREE WEBINAR

:

Generational Retirement Planning
By Mark Wilkinson | Partner Superannuation - BDO Private Wealth Advisers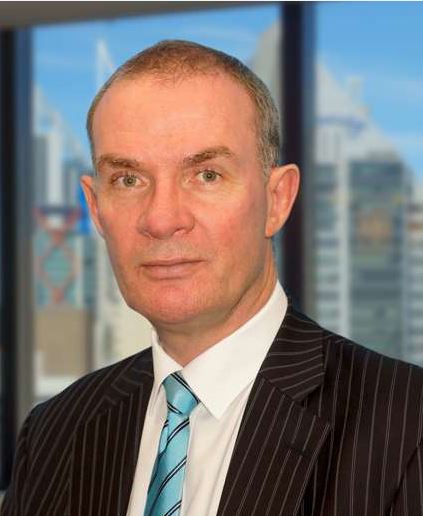 In his presentation Mark will discuss the following: - Retirement Planning - Strategies for 65 Years and Over

- Contributions after Retirement - Downsizer and others

- Estate Planning - Pensions for Children - Play around Death Nominations
DATE 26/11/2019
TIME 2:00 PM to 3:00 PM Sydney Time Zone, NSW
COST Free for members of SMSFAAA
HOW TO BOOK Log in to your Online members area and book
https://www.smsfaaa.com.au/home/login
Benefits of being a member of
SMSF Auditors Association of Australia
| | |
| --- | --- |
| | 20 CPD hours in SMSF per year |
| | |
| | Learn from SMSF Experts – All Webinars are recorded and watched at any time |
| | Technical Questions answered by our Focus Members |
JOIN SMSF AUDITORS ASSOCIATION OF AUSTRALIA
SMSF Auditors Association of Australia Ltd
Members can attend 20 Free Webinars in a Year
Each Webinar = 1 CPD hour for Audit & FESEA Allocation "Technical Competence"

Schedule for 2019 Calendar Year
19) 26th Nov -Generational Retirement Planning - By Mark Wilkinson | Partner Superannuation - BDO Private Wealth Advisers
20) 10th Dec. - Issues for SMSF Auditors in Trust Deeds - By Scott Hay Bartlem - Partner Cooper Grace Ward Lawyers
Schedule for 2020 Calendar Year
1) 4th Feb - Dealing with Unlisted Investments in SMSF - By Christine Brown | SMSF Specialst | Nexia Australia
2) 18th Feb - Auditing the Auditors - What SMSF Auditor can expect during an ATO Audit - By Kellie Grant | ATO Director | SMSF Approved Auditors Portfolio
3) 3rd March - Audit of SMSF's paying various types of pensions to members - By Rohan Mansfield | Principal Adviser | LDB Financial Group
4) 17th March - Why Investment Strategies will bankrup SMSF Auditors - By Grant Abbott | Lawyer | I love Super
5) 31st March -Australian Superannation Funds - Do I have a Complying SMSF? - By Clinton Jackson | Partner | Cooper Grace Ward
6) 6th April - To Be Advised - By Julie Steed | Sr Technical Manager | Australian Executor Trustees
7) 5th May - SMSF Considerations in the Event of a Divorce - By Peter Bobbin - Managing Principal | Argyle Lawyers
8) 19th May - BDBN Vs Reversionary Pensions as a strategy - By Deanne Firth | Principal | Tactical Super
9) 2nd June - Auditing Property Development in an SMSF - By Bryce Figot | Special Counsel DBA Lawyers
10) 14th July - Superannuation and Estate Planning with SMSF Perspective - By Mathew Burgess | Lawyer | View Legal
11) 28th July -Audit Issues for the 2020 Financial Year - Everything you need to know - By Lyn Formica | Head SMSF Technical Services | Heffron SMSF Solutions
12) 11th Aug -LRBA - Commercial Vs Residential Property - By Manoj Abichandani | Technical Director www.trustdeed.com.au
13) 25th Aug- To Be Advised - By Scott Hay-Bartlem | Partner | Cooper Grace Ward Lawyers
14) 1st Sept - To Be Advised - By Julie Dolan | SMSF Director | KPMG
15) 15th Sept - Business Real Property, the SMSF and the Auditor - By Naomi Kewley | Partner | Peak Super Audits
16) 6th OctTo Be Advised - By Jemma Sanderson | Head of SMSF and Succession |Cooper Partners
17) 20th Oct - To Be Advised - By Colin Lewis | Head of Technical Services | Fitzpatricks Private Wealth
18) 3rd Nov - To Be Advised - By To Be Advised
19) 17th Nov - To Be Advised - By To Be Advised
20) 1st Dec -
To Be Advised
-
By To Be Advised
Membership Fees for 2019 - 20
SMSF Auditors Association of Australia membership is open to only ASIC approved SMSF Auditors, it currently has 348 financial members.
How to pay your Membership Fees: Visit www.smsfaaa.com.au and log in - the system will take you to the payment area.
From 1st July 2019 - 30th June 2020 financial year $240 + GST per year (Fees are charged from month of joining to 30th June each year) The benefits of being a member of the association are :
1) Real time Online Chat with focus members (more experienced) on complex audit issues relating to your current audit. The chat button is after you log in to the website and if no focus members are online, your question is emailed to them for their response.
2) Attend 20 free webinars per year by various SMSF industry experts. For attending each webinar you should be able to claim 1 CPD hour in SMSF Audit. To book for any session, simply log in and go to webinar page.
3) Express opinion online, on various submissions which the association makes to the ATO, ASIC and Treasury.
4) As an Association, we are here to help & support our members in case they feel threatened, by unreasonable ASIC disqualification or ATO exerting un-due pressure on the good work which most our members do.
click here to unsubscribe from the mailing list