Webinar Uploaded - "SMSF and Property Development"
---

Missed our webinar on SMSF and Property Development. Do not worry, the webinar held on 19th October 2021 by Manoj Abichandani has been recorded and uploaded on our website www.trustdeed.com.au under 'Technical Videos' section. You can also download the following presentation documents shown during the webinar.
Presentation - Property Development in SMSF

Declaration - No property Leased to a related party

Declaration of Market Value of property

Declaration - Purchase of BRP from a related party
To access the recording and presentation documents, please log in to www.trustdeed.com.au and click 'Technical Videos' icon on the landing page as shown below:
Step 1: Click on 'Technical Videos' on homepage
Step 2: Click on 'SMSF' Section in 'Our Technical Videos'
---
Are you spending more than 3 hours to audit a Self Managed Superfund?
We have a solution for you...
Introduction/Overview
SMSF Auditors spend too much time in financial audit and completing manual audit working papers, our online software www.onlinesmsfaudit.com.au does most of this work automatically & saves half your time as compared to traditional auditing methods. It checks closing share prices, dividends received from ASX and all mundane tasks of signing, scanning & mailing of audit report, Mgt. letter, engagement letter, Invoice & contravention reports etc. are automated with one click of a mouse.
Embrace an efficient framework for high quality audits and conduct audits on a flawless workflow Management system. Achieve peace of mind & confidence of knowing that you are using a completely up-to-date online checklist and cloud process to deliver a robust, hassle free top quality SMSF audit. Improve communication with accountants & trustees. Manage 20 or 2000 audits by streamlining workflow from our smart Audit Manager & establish seamless communication between all parties. Our online SMSF audit system is the only tool which can deliver reliability, speed and volume and ultimately profits for your business at a fraction of the cost.
Benefits/learning outcomes
Audit from anywhere, anytime from any device on your own website by integrating with ours. Increase audit effectiveness, add value, reduce audit risk, drive SMSF compliance, revolutionise your business.
Our offer - Audit 10 SMSF's on the online platform worth $242 for free when you sign up. No upfront payment, no subscription, no hidden costs. Just a friendly service from us to you.
Attend our free webinar to know more about how to save your time while conducting an audit for a SMSF.
Recommended For
All ASIC approved SMSF auditors.
FREE WEBINAR - 1 CPD hour
We provide free 1 Hr CPD webinars every two weeks to help you accumilate your CPD hours. Collecting CPD hours for professionals cost them thousands of dollars a year and we offer this for free. Attend our next webinar, hosted by the our SMSF Technical Director - Manoj Abichandani .
Topic: "Completing audit in half time - Digitally"
Large number of SMSF Auditors leaving the game due to the new independence requirements

This is an oppurtunity for the remaining auditors to "double up" their work

How SMSF Auditors can complete an audit in less than half the time and lodge ACR digitally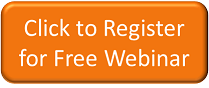 When: 02nd November 2021
Time: 2.00 PM To 3.00 PM (AEST)
How to Book: https://www.trustdeed.com.au/onlinereg/bookwebinar.aspx
Or click on https://attendee.gotowebinar.com/register/7290938987172559374
Cost: Free - with our compliments
CPD: 1 Hour CPD Certificate will be issued.
This event will provide 1.0 Hours CPD hour under self assessment covered under RG 243.88 - 90 requirements.
click here to unsubscribe from the mailing list