Making super contributions after 1 July 2021 comes with more benefits as the Concessional and Non-Concessional caps have been indexed along with the increase to the Transfer Balance Cap and Total Super Balance Cap.
See how Indexation of the general transfer balance cap changes other caps and limits that may apply to a SMSF:
- Transfer balance cap (TBC) has been indexed from $1.6 million to $1.7 million
- CGT Superannuation Contribution Cap amount has increased from $1,565,000 to $1,615,000
- The concessional (before-tax) super contribution cap is increased from $25,000 to $27,500
- The non-concessional (after-tax) contribution cap has increased from $100,000 to $110,000.
Trustees, Accountants & Auditors should be aware of how these changes impact the Superfund. To start the year off on the right note, Manoj Abichandani will be holding a free webinar to explain the changes and how they can benefit your fund.
If you would like to share a personal scenario of the superfund and get an insight from Manoj, who has over 25 years of experience in the SMSF Industry and is also an ASIC registered SMSF Auditor, send in your questions to jb@trustdeed.com.au and we will address the scenario and also provide a solution for your superfund for the new financial year.
Register free of cost for this Q&A session by clicking below:
FREE WEBINAR
"Contributions - How to maximize and audit them" - will be held on 7th September 2021. Please click below to book your seat for free:
Topic: With indexation of contributions - advisors should re-visit maximising contributions. This end of year planning is an effective tool to reduce over all tax which trustees pay.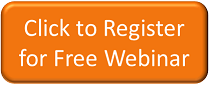 When: 7th September 2021
Time: 2.00 PM To 3.00 PM (AEST)
How to Book: https://www.trustdeed.com.au/onlinereg/bookwebinar.aspx
or go to https://attendee.gotowebinar.com/register/2166790386994796302
Cost: Free
click here to unsubscribe from the mailing list