Back to Newsletter List

trustdeed.com.au e-newsletter

Deeds Created in 20 Minutes 24 /7
Emailed Instantly
www.trustdeed.com.au provides online service for creating, storing & managing legal documents for Companies and Trust deeds for SMSF, Family, Unit & Fixed Trusts, SMSF related documents click here for more information.
---

Limited Licence Authority for Accountants – Lunch Presentation in Sydney
If you are a practicing accountant and a member of IPA / CA or CPA and have 100 Self Managed Super Funds which you look after - we have some good news for you.
www.smsffs.com.au has declared their intention to enter this space and have a limited licence authority to offer for almost no cost to you. They have three sessions on 24th, 25th & 26th November and invite you to lunch at 12.30 PM to 2.00 PM.
In this lunch session, they will explain what all the "hu-ha" is about licensing accountants and what you need to do to ensure that you are ready to have a conversation with your SMSF trustee clients and what is in store for you come 1st July 2016.

If you want to come along and listen to their offering – you must book a seat – only 24 seats are available on each day – do not miss out.
Speaker
Mr Manoj Abichandani SSA SSAud CTA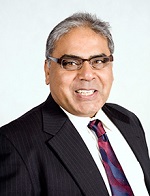 Manoj has worked in SMSF industry for the past two decades in various capacities including as a tax agent, accountant and SMSF Auditor. He currently works as SMSF Technical Director at www.trustdeed.com.au where he develops new SMSF strategies and advises advisors on complex SMSF matters.


---
click here to unsubscribe from the mailing list